Healthy Planet
SUSTAINABLY DESIGNED
By removing water from our formulas, we are able to create sustainable, plastic-free packaging, reduce our carbon footprint, and avoid some of the biggest culprits of waste in the beauty industry. Our Stones are plastic-free and zero waste. Our packaging is reusable. All outer paper packaging is FSC certified and can be placed in mixed recycling. Our 100% cotton wrap can be upcycled as a reusable makeup wipe or composted.
CLIMATE NEUTRAL OPERATIONS
We are proudly Climate Neutral Certified. We are on track to achieve near-term reduction targets related to reduced reliance on air freight and optimized shipping routing by 2024.
MADE SAFE CERTIFIED
All Kate McLeod products are proudly MADE SAFE™. The MADE SAFE™ seal means that a product is literally made with safe ingredients™ not known or suspected to harm human health, animals, or ecosystems.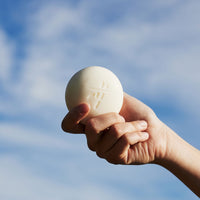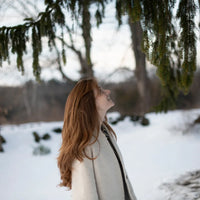 Healthy Minds
PRODUCTS FOR WELLNESS PRACTICES
Kate first started making and using Body Stones when she was in the throes of battling an eating disorder. She found that the days when she took the time to connect with her body through the Body Stone were just better days. We believe that intentioned moments of care and connection with the body can be powerful tools for emotional regulation and mental wellness when combined with access to mental health education and resources.
ADVOCACY AND EDUCATION
We aspire to help people everywhere become more grounded and connected to themselves as they navigate the fast-paced, digitally intense outer world. Kate regularly shares her mental health journey and practices with our community, and we seek to amplify mental health content and resources from our non-profit partners.
OUR PARTNERS
We donate to a diverse network of mental health organizations, driven by recommendations from our community and employees. If you would like to nominate a non-profit for consideration, please e-mail support@katemcleod.com